This article or section contains information that is out-of-date.

Please replace the old information with up to date information.
This may include rewriting sections to ensure they are clear and concise, and using Wiki markup code.
This Is A Stub Please Help Us By Expanding It.
Wizards must reach Level 25 and talk to Merle Ambrose to enter Wysteria. You go here to compete in a tournament to win the spiral cup prize for Ravenwood. But unfortunately, at the same time, the competition isn't going too well...Strange, bad things are going on in Wysteria.
Map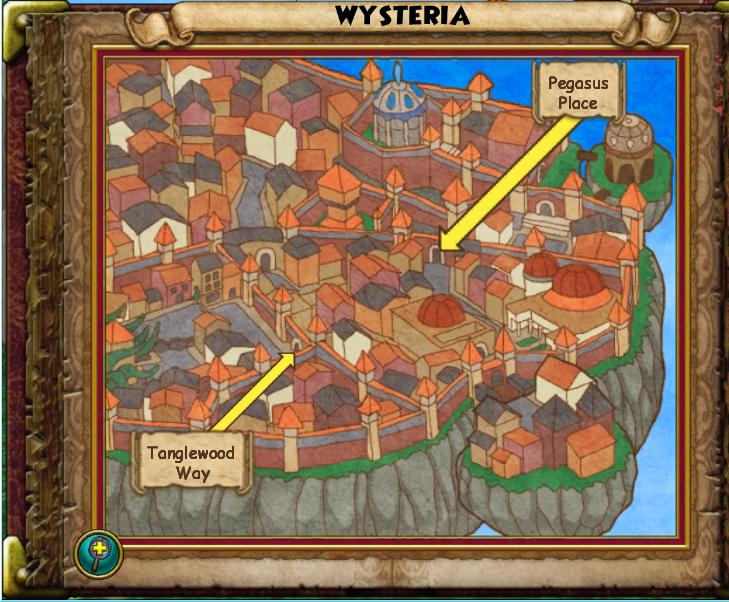 Locations
NPCS
Pigswick Academy
Pegasus Place
Tanglewood Way
Creatures
Available Reagents
Connects To

Hints, Guides and Discussions should be placed in the Discussion tab.
Ad blocker interference detected!
Wikia is a free-to-use site that makes money from advertising. We have a modified experience for viewers using ad blockers

Wikia is not accessible if you've made further modifications. Remove the custom ad blocker rule(s) and the page will load as expected.