The Tower Archives is the first quest area after entering The Atheneum. Like the zones to come, The Tower Archives are a ruins of a great city. It's most notable feature are a series of towers that connect to each other through elevated, arched pathways. It is here you first get the sense of how maze-like and haunted Dragonspyre zones really are.
Map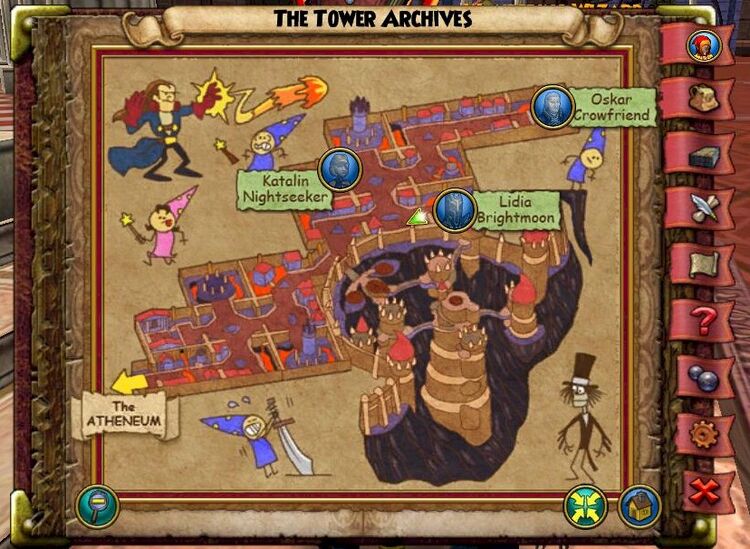 NPC
Connects To
Available Reagents
Hints, Guides and Discussions should be placed in the Discussion tab.[[Category:]]
Ad blocker interference detected!
Wikia is a free-to-use site that makes money from advertising. We have a modified experience for viewers using ad blockers

Wikia is not accessible if you've made further modifications. Remove the custom ad blocker rule(s) and the page will load as expected.