This Is A Stub Please Help Us By Expanding It. (need quest images, there is no ice spell reward)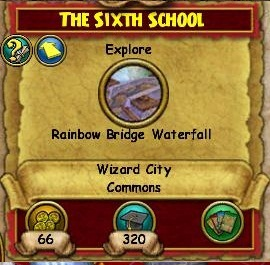 PreQuest: The Dark of Nightshade
Given by: Merle Ambrose
Goals:
Explore Rainbow Bridge Waterfall
Explore Nightside
Explore The Death School
Talk to Dworgyn
Talk to Merle Ambrose
Hand In: Merle Ambrose
Reward:
66
320
Spell according to School

Balance: Black Mantle
Death: Sacrifice
Fire: Steal Charm
Ice: none
Life: Life Prism
Myth: Myth Prism
Storm: Disarm
Leads to:
Krokotopia - continues storyline
Note: Access to Nightside gives access to The Looking Glass - (from Marla Stinger) - side quest

Hints, Guides and Discussions should be placed in the Discussion tab.
Ad blocker interference detected!
Wikia is a free-to-use site that makes money from advertising. We have a modified experience for viewers using ad blockers

Wikia is not accessible if you've made further modifications. Remove the custom ad blocker rule(s) and the page will load as expected.