Description
The Drake Hatchery is the first encountered location after entering The Necropolis. The Drake Hatchery is zone haunted by ghosts of dragons and men alike. The prominent feature of this zone is a downward spiraling area leading to a well-guarded dragon's nest containing one of the last surviving dragon eggs. Castamir Silverdrake will serve as your instructor as you eventually raise and hatch a dragon of your own.
Note: Viktor Snow Crusher is at the bottom of the Spiral Area of Dragons.
Map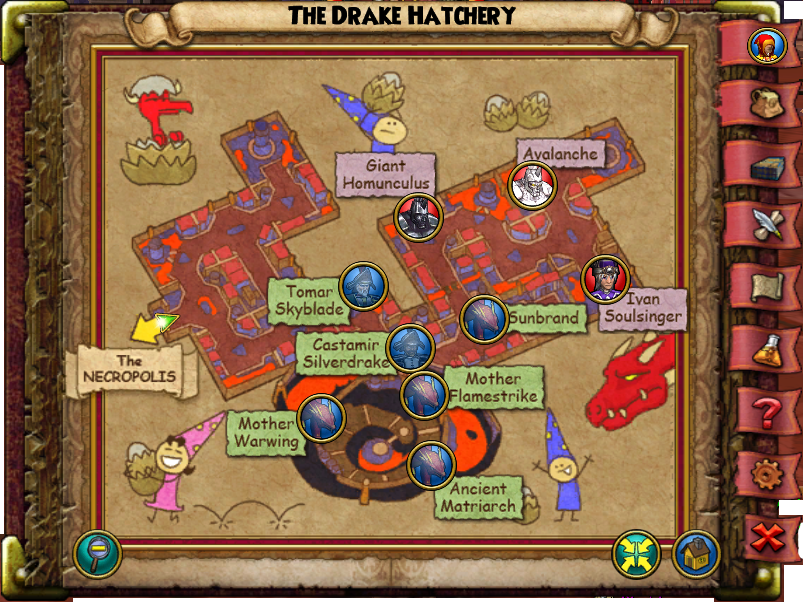 NPCS
Quests
Creatures
Connects To
Places of Interest
Available Reagents
Hints, Guides and Discussions should be placed in the Discussion tab.
Ad blocker interference detected!
Wikia is a free-to-use site that makes money from advertising. We have a modified experience for viewers using ad blockers

Wikia is not accessible if you've made further modifications. Remove the custom ad blocker rule(s) and the page will load as expected.