Look for the green arrow on the maps. (Name of the closest NPC on the map.)
Find Regent's Square Cat - Near entrance of Scotland (diagonal from Sir Reginald Baxby)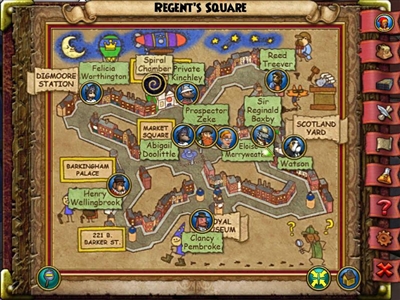 Find Hyde Park Cat - By the south entrance of the gazebo near the Greenhouse (Mr. Rowley)
Find Chelsea Court Cat - to Ernest Haldings's right (Earnest Haldings)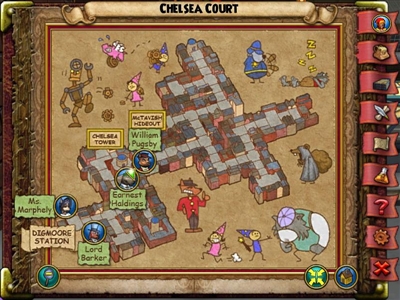 Find Ironworks Cat - the ramp behind Pops O'Leary (Pops O'Leary)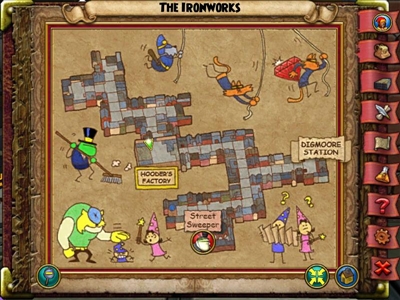 Find Digmoore Station Cat - from the entrance, just past the left wall. (Sherlock Bones)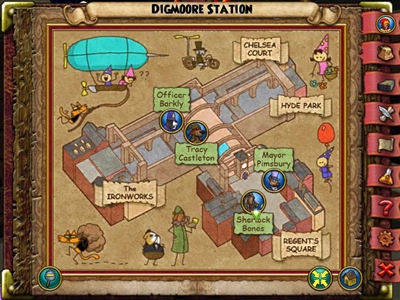 Find Scotland Yard Roof Cat - left corner facing away from the Knight's Court entrance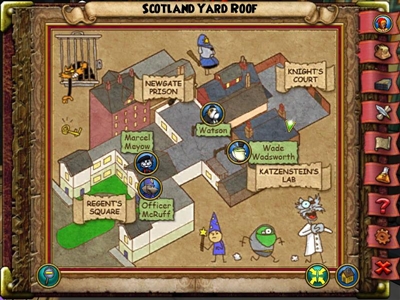 Find Newgate Prison Cat - near Officer Malone, by the teleporter, next to the actual prison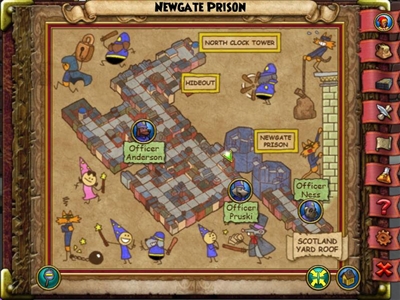 Find Knight's Court Cat - by Knight's Tower

Find Katzenstein's Lab Cat - near Dr. Von Katzenstein

Find Big Ben Cat - from the entrance of the 12th floor, behind the first crates on the left.
The 12th floor is right after the floor with the silver chests.
Map impossible.
Ad blocker interference detected!
Wikia is a free-to-use site that makes money from advertising. We have a modified experience for viewers using ad blockers

Wikia is not accessible if you've made further modifications. Remove the custom ad blocker rule(s) and the page will load as expected.