Description
---
The Soulkeeper is responsible for the enslavement of Manders that have passed on to the afterlife. He is located in the Chamber of the Charmed, an instance connected to the Chamber of Fire in the Pyramid of the Sun. Within the Chamber of the Charmed lie all the Mander souls that he has enslaved.
Speech before
Soulkeeper

Fool!You think you can just come in here and take my Manders!They are mine for all eternity!
Speech after
Mander

Thank you for freeing us, young wizard. All of us within this chamber can now go to a peaceful afterlife...
Soulkeeper at a Glance: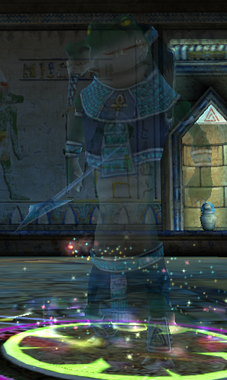 Spells Known
---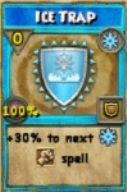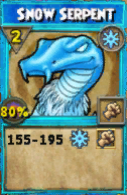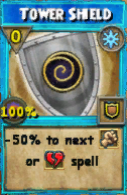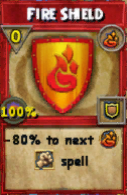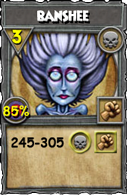 Items Dropped
---
Gold:

27-38
Hats:
Robes:
Boots:
Wands:
Athames:
Amulets:
Rings:
Decks:
Pets:
Treasure Cards:
Reagents:
Snacks:
Mounts:
Quest Appearances
---
Hints, Guides and Discussions should be placed in the Discussion tab.
Documentation on how to edit this page can be found at Template:CreatureInfobox/doc
Ad blocker interference detected!
Wikia is a free-to-use site that makes money from advertising. We have a modified experience for viewers using ad blockers

Wikia is not accessible if you've made further modifications. Remove the custom ad blocker rule(s) and the page will load as expected.