Description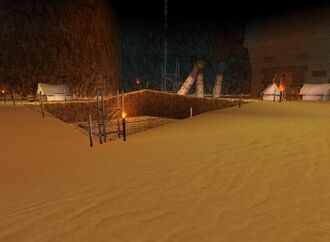 First chamber in
Krokotopia
where you will find creatures to fight. There is a Dig Site in the middle of the chamber as well, along with a krok statue buried in the sand. On the wall in front of Gordon Flemming.
Map
NPCS
Creatures
Places of Interest
Connects To
Hints, Guides and Discussions should be placed in the Discussion tab.
Ad blocker interference detected!
Wikia is a free-to-use site that makes money from advertising. We have a modified experience for viewers using ad blockers

Wikia is not accessible if you've made further modifications. Remove the custom ad blocker rule(s) and the page will load as expected.