Description
---
Prince Manu Nirini is a Nirini prince located in the Throne Room of Fire dungeon in the Pyramid of the Sun. He is the owner of the Serpent Staff, an artifact used in the Map Room to located the hidden location of the Order of the Fang. He is the first of two bosses fought inside the Throne Room of Fire.
Speech:
"You are in the presence of royalty. Bow, or suffer my wrath."
Prince Manu Nirini at a Glance: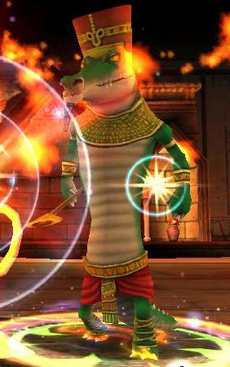 Rank: 3 Boss
Health: 550
Creature Class: Krokotopian
School:

Boost: 20% boost to

Resist: 50% resist to

Physical Attack: Deals 100

damage per pip.
Minion: Krokomummy
Location: Krokotopia- Throne Room of Fire

Spells Known
---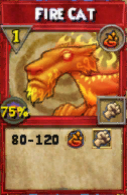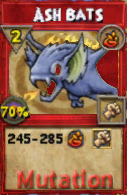 Items Dropped
---
Gold:

27 - 50
Hats:
Robes:
Boots:
Wands:
Amulets:
Decks:
Pets:
House:
Treasure Cards:
Reagents:
Snacks:
Mounts:
Quest Appearances
---
Hints, Guides and Discussions should be placed in the Discussion tab.
Documentation on how to edit this page can be found at Template:CreatureInfobox/doc
Ad blocker interference detected!
Wikia is a free-to-use site that makes money from advertising. We have a modified experience for viewers using ad blockers

Wikia is not accessible if you've made further modifications. Remove the custom ad blocker rule(s) and the page will load as expected.