Description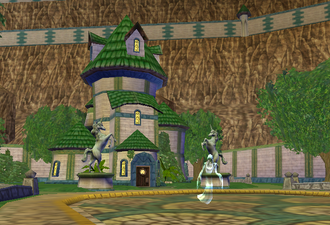 Lady Blackhope is the second boss of the game which is unlocked at the end of the Unicorn Way quest chains. Defeating her is required to continue to Firecat Alley, Cyclops Lane, and Triton Avenue. Since she is a solo tower boss, however, she is fairly easy to defeat.
The tower also contains the History of Life Magic book for the quest Library Dues.
Creatures
Connects To

Hints, Guides and Discussions should be placed in the Discussion tab.
Ad blocker interference detected!
Wikia is a free-to-use site that makes money from advertising. We have a modified experience for viewers using ad blockers

Wikia is not accessible if you've made further modifications. Remove the custom ad blocker rule(s) and the page will load as expected.