Description
---
The Kraken is a very popular boss for initiate and high-leveled apprentice free-to-play players to battle. The place where the Kraken is fought is extremely peculiar compared to the rest of the game because it is fought like a street monster. Most bosses in the game have a sigil in front of their entrance or are a single player instance; the Kraken does not. Because of this, the battle circle of the Kraken is often filled very quickly and it can often be difficult to get a spot if you need to complete the quest.
Speech
"The sea's greatest wrath is about to come crashing down upon you."
Kraken (Boss) at a Glance: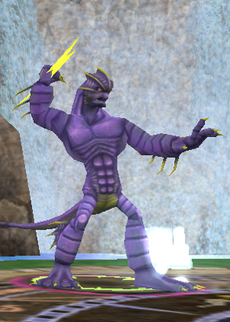 Rank: 3 Boss
Health: 510
Creature Class: Kraken
School:

Boost: 20% boost to

Resist: 50% resist to

Physical Attack: Deals 125

damage per pip.
Location: Wizard City- Triton Avenue

Spells Known
---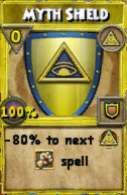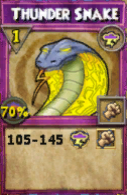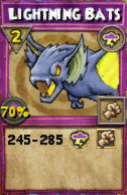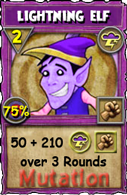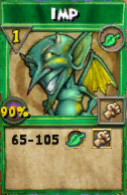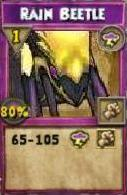 Items Dropped
---
Gold:

9 - 17
Wands:
Athames:
Amulets:
Rings:
Decks:
Pets:
Treasure Cards:
Reagents:
Snacks:
Mounts:

Black Stallion (24 Hours)
Bat Wings (24 Hours)
Seraph Wings (24 Hours)
Starlight Pony (24 Hours)
Horned Sweeper (24 Hours)
Chestnut Pony (24 Hours)
Swiftshadow Wings (24 Hours)
Enchanted Broom (24 Hours)
Purple Glider (24 Hours)
Faithful Dragoness (24 Hours)
Bengal Tiger (24 Hours)
Auroch (24 Hours)
Quest Appearances
---
Hints, Guides and Discussions should be placed in the Discussion tab.
Documentation on how to edit this page can be found at Template:CreatureInfobox/doc
Ad blocker interference detected!
Wikia is a free-to-use site that makes money from advertising. We have a modified experience for viewers using ad blockers

Wikia is not accessible if you've made further modifications. Remove the custom ad blocker rule(s) and the page will load as expected.