Grizzleheim Inspired by Norse mythology, Grizzleheim & Wintertusk are airy, outdoor landscapes of snowy mountains, glacial ridges and towering trees that are home to three Wizard101 tribes - Bears, Wolves and Ravens. Players will first encounter the Viking Bears of Grizzleheim, great traders with the ability to travel the worlds of the Spiral, in the free-to-play zones of Wizard City. As student wizards adventure through subsequent worlds, Grizzleheim & Wintertusk will offer new quests, new locations to explore, new opponents and new Viking-themed decorative housing items interspersed throughout the mid and higher levels of the game.
Map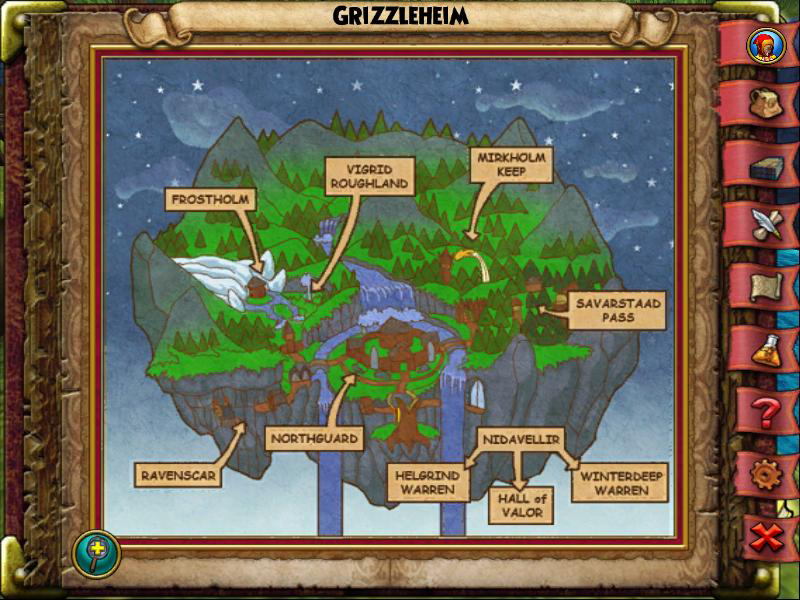 Locations
NPCS
Creatures
Connects To

Hints, Guides and Discussions should be placed in the Discussion tab.
Ad blocker interference detected!
Wikia is a free-to-use site that makes money from advertising. We have a modified experience for viewers using ad blockers

Wikia is not accessible if you've made further modifications. Remove the custom ad blocker rule(s) and the page will load as expected.