Fire Elemental
Talk

2
8,407pages on
this wiki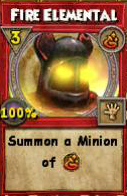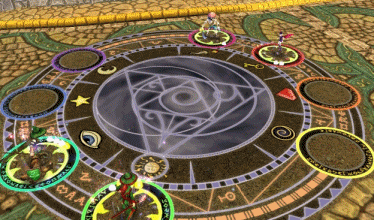 School:

Pip Cost: 3
Accuracy: 100%
Type:

Description: Summons the Fire Elemental Minion.
Received From: Burning Books
Requirements:
Required Character Level: 28
Spells:
Prerequisite for:
Spells:
Can be purchased with Training Points*: No
*Training Points are only required if you do not belong to the School of the spell. If you belong to the School, the spell is FREE.
Minion
For Documentation on how to edit this page see Template:SpellInfobox/doc.
Hints, Guides and Discussions should be placed in the Discussion tab.