Description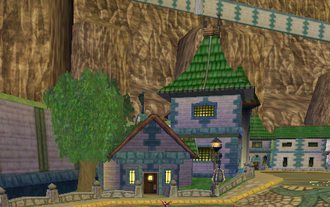 A little house on Unicorn Way, whose occupant and small quest line have a quaint real world reference.
NPCS
Dorothy Gale's Friends
This is actually a second house, not shown on any map which you will need to visit for
Not In Kansas Anymore
. Inside you will find
Tin Man
and
Mr. Toto
.
Creatures
There is be no creatures inside, but this is part of a hostile location. No health will be regained here, and be careful running out the door, run too far and you may find yourself in a duel with the creatures roaming the street outside.
Connects To

Hints, Guides and Discussions should be placed in the Discussion tab.
Ad blocker interference detected!
Wikia is a free-to-use site that makes money from advertising. We have a modified experience for viewers using ad blockers

Wikia is not accessible if you've made further modifications. Remove the custom ad blocker rule(s) and the page will load as expected.