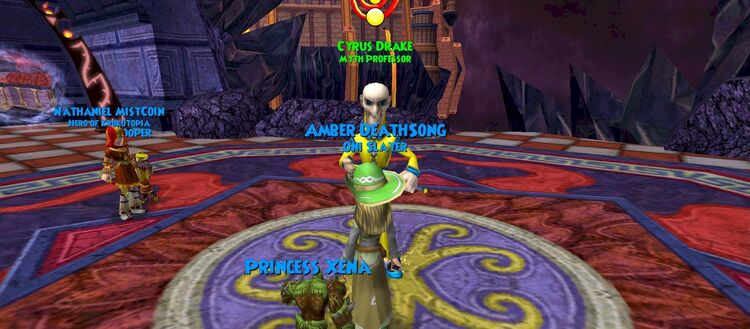 NPC General Information: Cyrus Drake has traveled from the Myth School in Ravenwood to be your guide through Dragonspyre as you try to stop Malistaire from his nefarious plans.
Location:The Basilica
Gives Quest:
Ends Quests:
Hints, Guides and Discussions should be placed in the Discussion tab.
Ad blocker interference detected!
Wikia is a free-to-use site that makes money from advertising. We have a modified experience for viewers using ad blockers

Wikia is not accessible if you've made further modifications. Remove the custom ad blocker rule(s) and the page will load as expected.